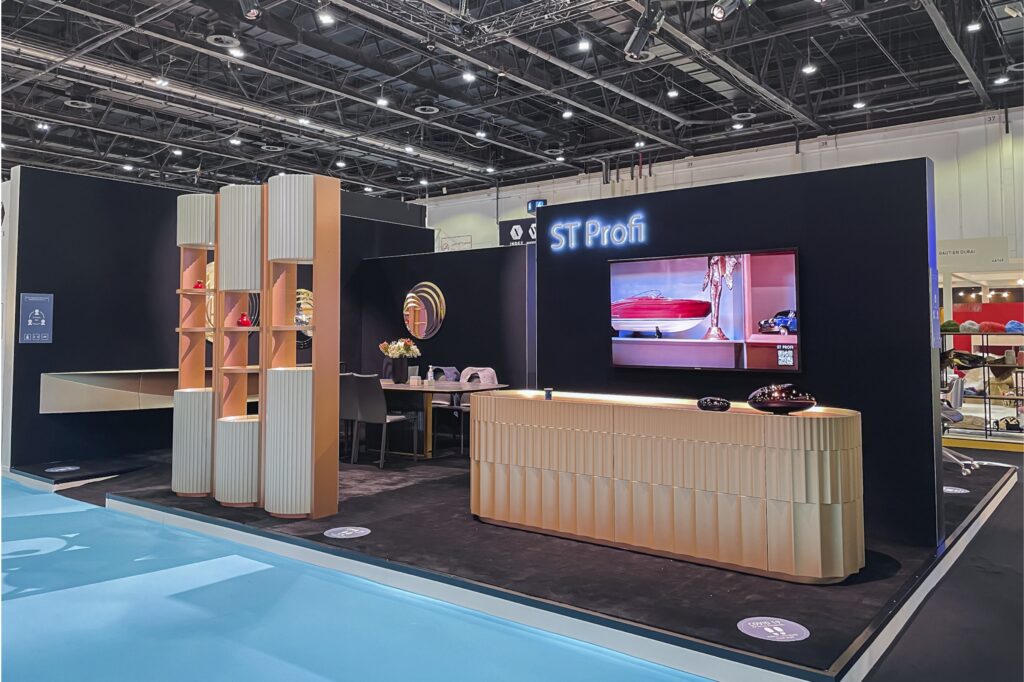 Another international show successfully opened today in Dubai, UAE.
We created an elegant and stylish space for our client ST Profi at Dubai World Trade Centres INDEX 2021.
We love working with minimalist and significant stand designs.
All the safety rules and regulations were followed whilst working on this exhibition as well as maximum capacity signs and social distancing stickers for the show days.
We always think about the safety of our team, clients and visitors first.
As always, we only used high quality materials which added to the stands charm and made sure it stood out on the venue.
A round of applause for our Dubai team for making everything at this level of perfection, as always.
We can't wait to show you our upcoming projects at ArabHealth and MedLab this coming June!